MATEU NIERGA is a family business founded in 1962 with the aim of performing service for the facilities and all types industrial maintenances, particularly for public work buildings. Over time the company has evolved into a service company with a broader vision in the field of installation, maintenance comprehensive, turnkey construction and engineering projects.
Since the beginning of its creation, Mateu Nierga has always opted for a policy of information on renewable energies. Since 2001 this policy has become harder to give this type of energies connected to their customers, i the improvements that are currently on the market on this type of energies.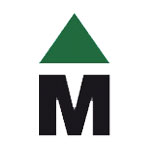 MATEU NIERGA SL
TEAM
If you need more information about our services, contact our customer service department, we will be happy to assist you and solve your doubts.